A Forex Demo Account cannot really simulate how you'll act when a trade is open in a real account. Yet, there are still a few things that can be done. This is the third post in the series about forex demo accounts.
I've already dealt with aspects of psychological pressure when using a forex demo account. When making the technical analysis and when examining money management, the trader isn't in the market. Therefore, the psychological difference between a real, live account and a demo account is rather small. When you're out of the market, it's harder for emotions to take over.
Hard to simulate emotions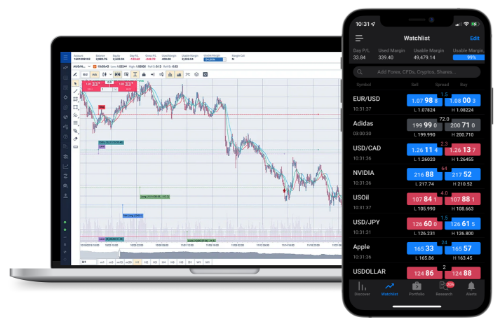 When you have an open trade, it's a totally different game. The money is moving every second: suddenly you earn a lot of money, and you want to get out quickly. Or you might become greedy and want more than the original plan.
When the trade goes against you, you fear that your stop loss wasn't deep enough, and you might lower it, or you regret your trade and want to cut the loss at a very early stage.
When a trade is open in a forex demo account, it's not real money, so the psychological pressures are quite weak. The trader isn't tempted or pressured to make a sudden move from the original plan. He can sit quietly and follow the plan. In a real account, real money is made or lost, so it's much harder to control your emotions.
A forex demo account only slightly helps with keeping cool when a trade is open.
So what can be done? When following a trade at your demo account, try to think that it's real money. This will get your adrenaline to pump a little bit faster, and can help in simulating a real account, although it'll be quite hard to do that.
Documenting your weaknesses
Then, try to notice what makes you want ot change your position: close the deal, change the stop loss or take profit points. Write it down. After a few trading sessions in the forex demo account, you'll start identifying your trading characteristics.
If you manage to identify your weaknesses, then the forex demo account did a good service in preparing you to the real account. Write them down!
When approaching a real trade, you might get a black out, and forget all the lessons you've learned. That's very natural. Don't worry. It's important to remember just one thing: you wrote down your weaknesses, right? Keep these notes handy and read them. Although you'll still want to stick your nose to the screen and see how your trade is going, taking a break to read your notes will calm you down and keep you on track with your trade plan.
To conclude: A forex demo account can hardly make you practice  being cool when you trade with a live account. It can help you prepare tools for the real live account.
Previous posts in the series:
Forex Demo Account for Technical Analysis
Forex Demo Account for Money Management