A report that the European permanent bailout fund (ESM) will be able to recapitalize banks such as Bankia is lifting the euro from the gutter.
EUR/USD jumped from 1.2430 to 1.2470. 1.25 is still looming above.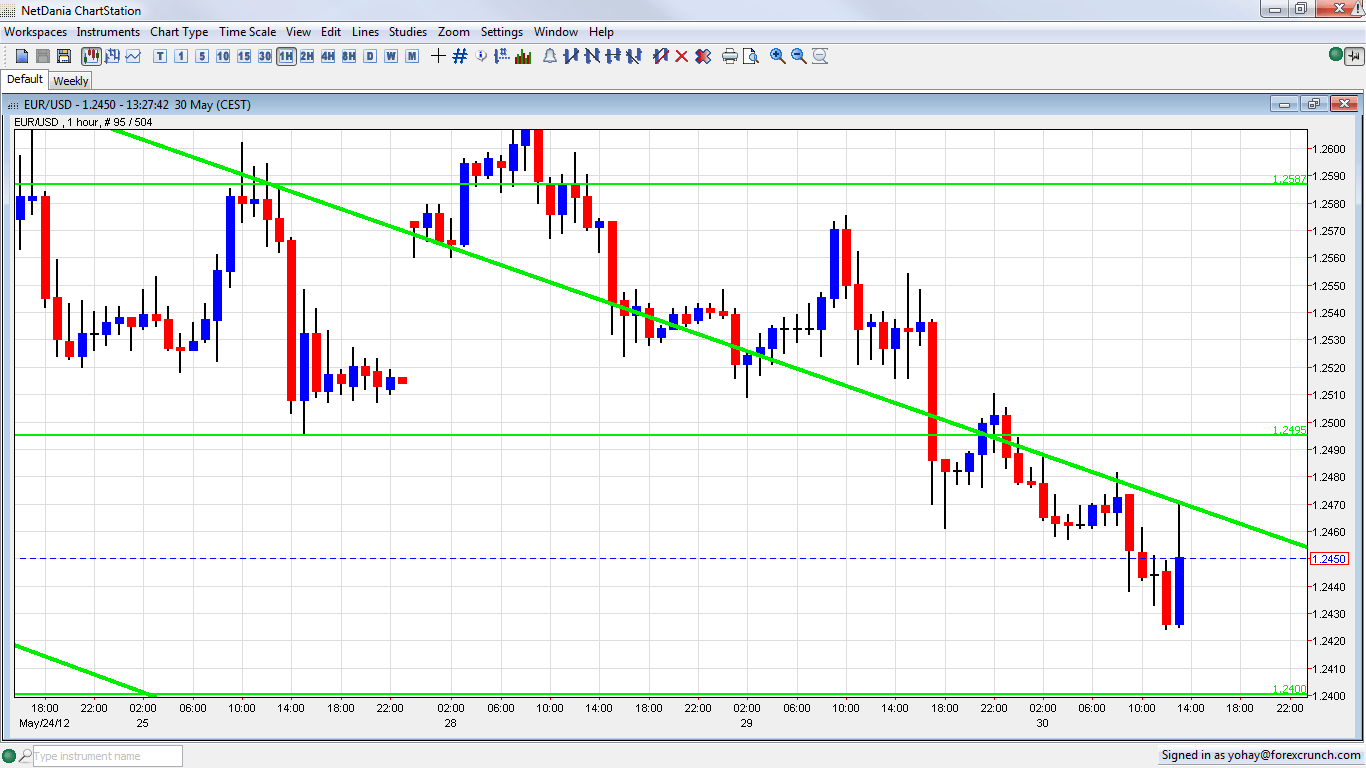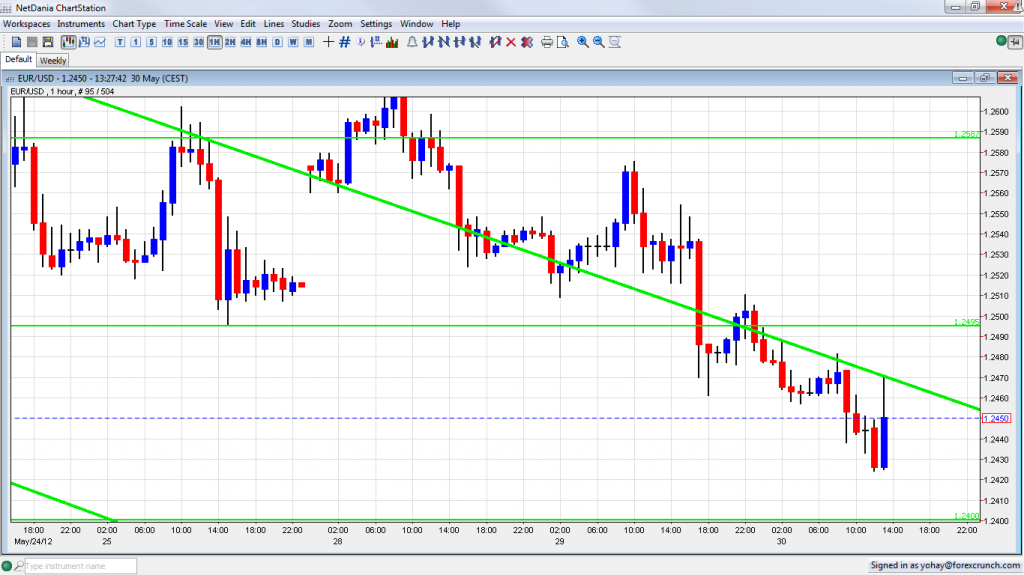 It fell earlier to the abyss on rising yields for Spain and an awful Italian auction. Spanish yields got too close to the scary 7%. One of the reasons for Spain's pain is the nationalization of Bankia -injecting an additional 19 billion euros for weighs on the sovereign.
Getting ESM funds is a great relief for Spain, assuming it is correct.
For more, see the EUR/USD forecast.
This move could certainly be a squeeze of shorts after the recent fall – an opportunity to cover a drop.
EUR/USD is now stabilizing around 1.2450- 1.2460.