Another beat in the Canadian jobs report: 19.4K jobs in March. The unemployment rose from 6.6% to 6.7%, but this was exactly as expected. Most of the jobs gained are full-time jobs: 18.4K. This is an additional piece of good news. The participation rate is up to 65.9% from 65.8% last month. The rise in participation is the reason for the rise in the unemployment rate.
USD/CAD is dropping to 1.3360. The pair is also pushed down by the US NFP. The neighbor on the south gained only 98K jobs.
Here is the chart: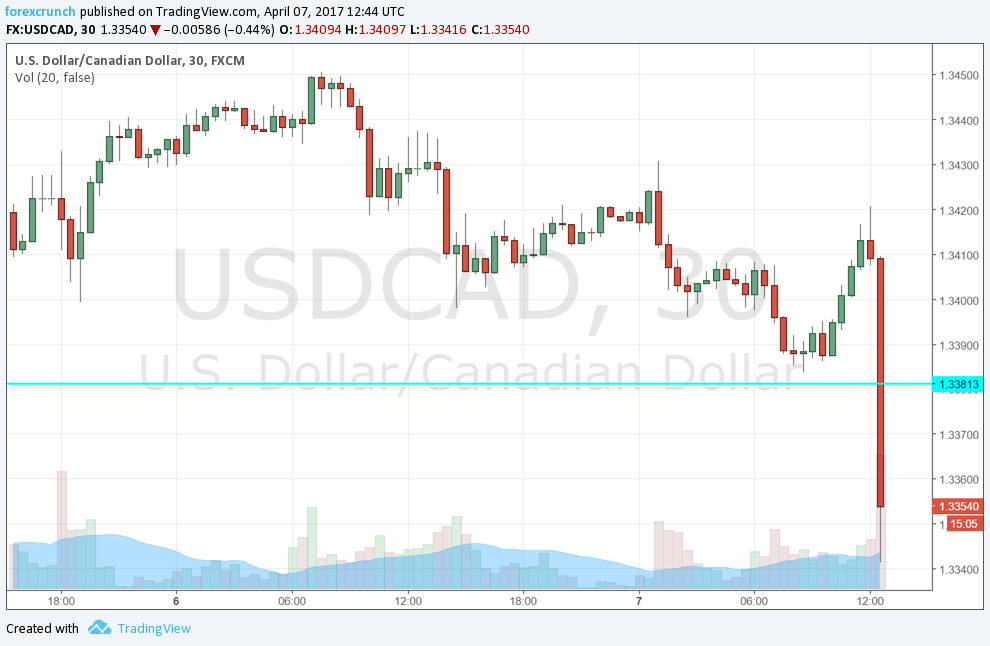 Canada was expected to announce a gain of 5K jobs in the month of March after rising 15.3K in February (before revisions). The unemployment rate carried expectations for a small rise from 6.6% to 6.7%. The labor market has been improving in recent months, with a winning streak of beats in the monthly reports.
USD/CAD traded just under 1.34, confined to the 1.3380 to 1.3460 range. The pair was leaning lower as oil prices advanced on the US strikes in Syria.
It is important to note that the United States published its own employment report at the same time: the NFP.
Dollar/CAD chart.