The BOE left interest rates unchanged as widely expected. Two members voted for a hike and 6, including the Governor, voted to leave them unchanged. This met expectations. Were real expectations higher?
GBP/USD crashes some 70 pips in the immediate aftermath, but bounces. Update: a second wave of selling is seen in the aftermath.
The MPC is warning that more tightening is likely than markets are expecting
Weak pound continues pushing inflation higher.
But they slightly lowered inflation forecasts – nothing huge.
Growth for 2017 revised down from 1.9% to 1.7%.
This doesn't convince markets
Perhaps there were too many GBP longs and now they are squeezed.
Wage growth forecasts were cut sharply from 3.5% to 3%.
GDP, inflation forecasts were not materially changed.
They are expecting a smooth Brexit transition.
The MPC now expect two hikes against one hike over the forecast horizon – this should have pushed the pair higher.
Household consumption could be higher than earlier expected.
Update:  Carney keeps the pound pressured in the accompanying press conference.
All in all, while the BOE did not follow on hawkish comments and raise rates, the move was expected.
And the commentary is a bit optimistic, especially regarding future rates.
It seems like the pound dropped as markets were somewhat pumped up for a hike, or perhaps another 5:3 vote.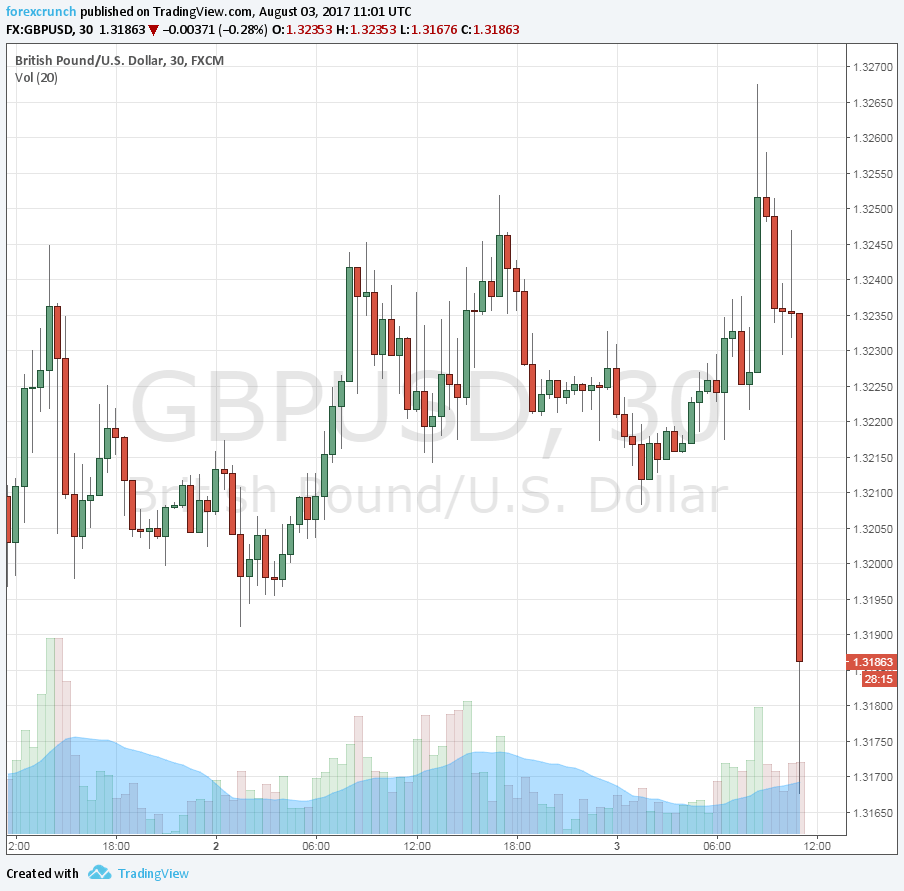 The Bank of England was expected to leave the interest rate unchanged at 0.25% and vote to do so by a majority of 6 against 2. Last time, 3 members voted for a hike, but one of these voters has since been replaced.
Apart from the rate decision and the meeting minutes, the "Old Lady" also published the Quarterly Inflation Report. This could provide hints about future rate decisions.
GBP/USD was trading around 1.3240 ahead of the publication.