What can't come up on good news, must come down. British Prime Minister Theresa May finally unveiled her plans regarding Brexit. While the exact details await negotiations, we at least have a date to when those deliberations will officially begin: March 2017.
Update: The slide extends all the way down to 1.2834. The pound ignores a positive Manufacturing PMI number.
In an interview around the Conservative Party's conference in Birmingham, she pinpointed March 2017 as the month when the UK will officially trigger Article 50, starting a 2-year period for the country's EU exit.
And when she says "Brexit means Brexit", what does it mean? She talked about sovereignty and immigration as priorities. A law that will repeal European laws will be passed, and it will take effect once Great Britain is officially out.
Will it be a hard Brexit? If immigration is indeed a priority, maintaining full control over entries implies staying out of the single market. However, we will not have a clear understanding until these negotiations reach a fruitful outcome.
At the moment, the British pound opens the week on a weaker note: the commencement of trading saw cable slide to 1.2912, but the pair has bounced back up to 1.2940. Support awaits at 1.2840 and 1.2790. Resistance is at 1.30.
The pound awaits a series of PMIs later this week. See how to trade the services PMI with GBP/USD.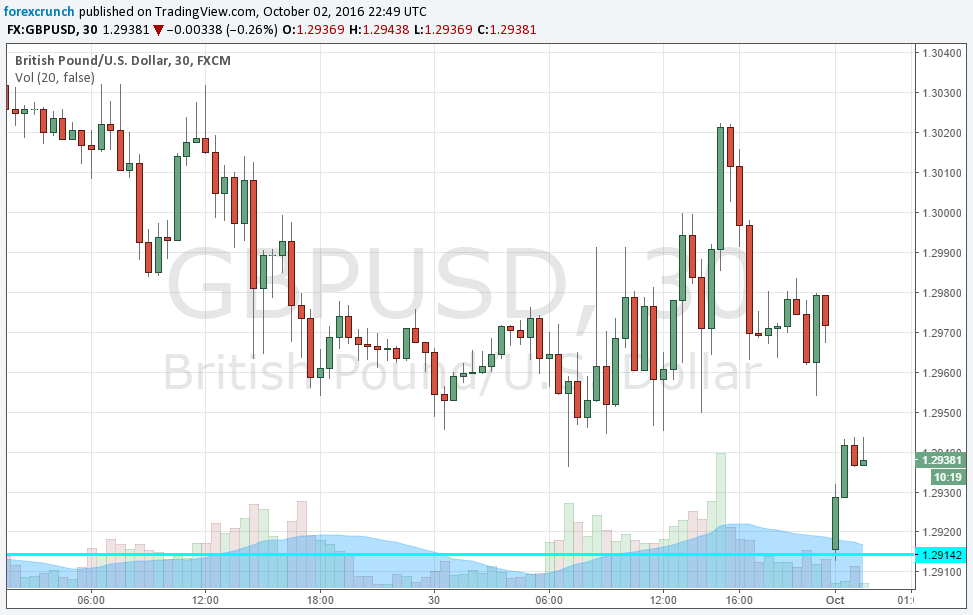 Get the 5 most predictable currency pairs