After a long period of low volatility, we have quite a bit of volatility in EUR/USD. After the rally yesterday we get a quick dip or a flash crash. EUR/USD dropped 90 pips within seconds but is already 50 pips above the lows.
Mario Draghi sent the euro higher yesterday by expressing optimism: reflation is coming after deflation and the ECB is getting ready to gradually begin removing stimulus.
The reaction probably surprised Draghi and his colleagues. A new report hot off the ECB's sources says that markets misjudged the speech.
They clarified that Draghi continued his balanced line between acknowledging the improvement and the stressing the need for monetary support.
More: EUR/USD could reach 1.15 in Q3 – ING
EUR/USD scared but immediately relieved
The knee-jerk reaction in EUR/USD shows two things: markets are responding to the ECB, which remains the only game in town.
However, they believe that the ECB will need to withdraw some of the stimuli as the economy is improving.
Here is how it looks on the one-minute chart. The pair remained below 1.13 for a short period of time.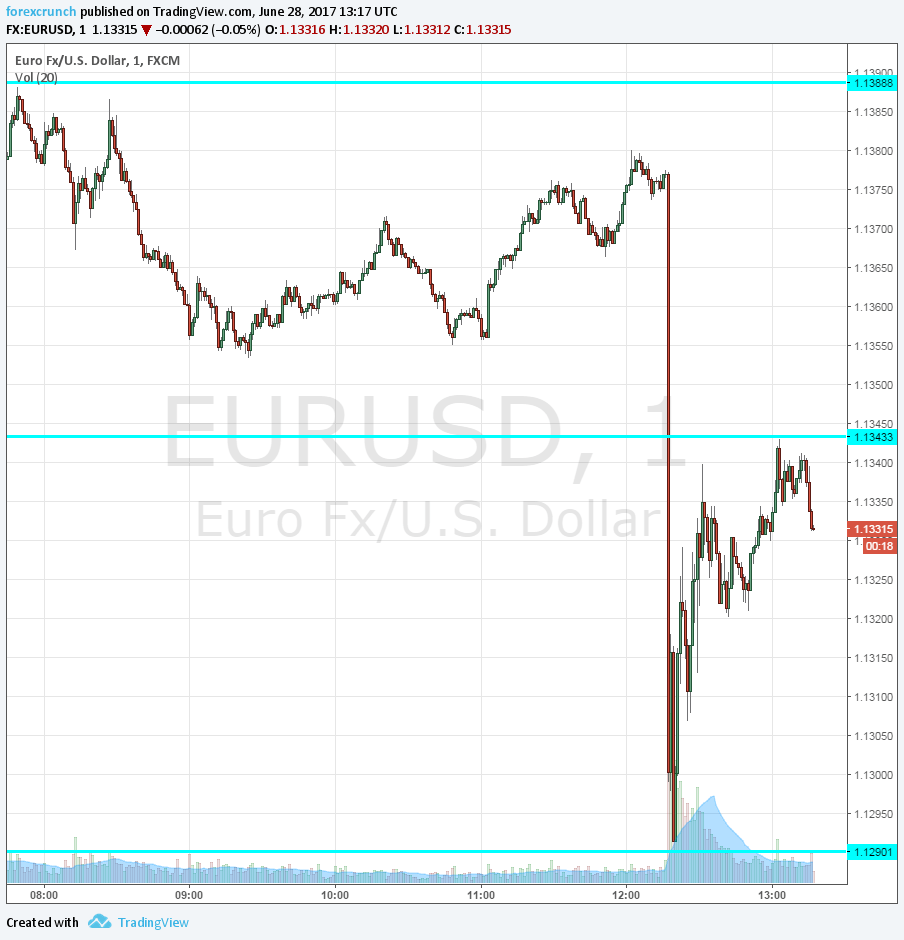 Mario Draghi will have yet another opportunity to rock markets. He will speak in a panel alongside the governors of the BOE, BOJ and the BOC.
Get the 5 most predictable currency pairs