The riots in Egypt are taking their toll on the markets – EUR/USD confirms loss of uptrend channel and is falling fast towards the next support line. Update.
The uprising against the Egyptian regime has escalated from youth protests to a large scale, politically backed protest all over the country. A fourth day of anger after the Friday prayers turned into huge demonstrations with hundreds of wounded people and several killed.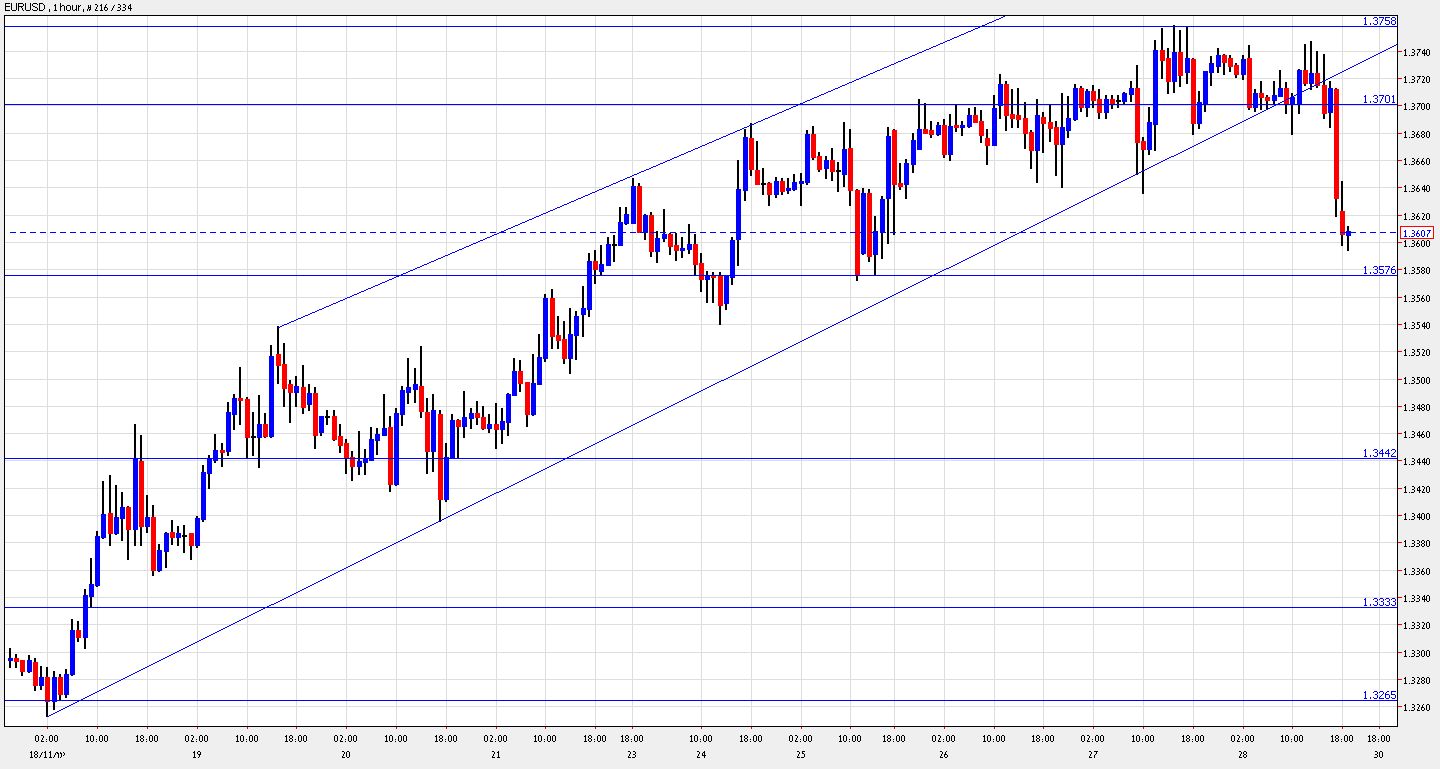 The riots weren't isolated only to Cairo, but were seen also in Alexandria and in the cities on the Suez canal. The Egyptian police has ordered curfew in a few cities and also mobilization of the army. There are speculations about the closure of the Suez canal. This already sent oil prices higher.
But apart from oil prices, the regional instability in the Middle East causes global worries. The Tunisian president was forced to flee the country just a few weeks ago. There are serious protests also in Jordan's capital, Amman, and in several cities in Yemen.
Forex impact
This geo-political mess is felt in currencies as well – the safe haven currencies such as the US dollar, Swiss franc and Japanese yen are on the rise, and the Euro, pound, Aussie and others are falling.
EUR/USD now trades under 1.36. As seen in the graph, it confirmed the break under the uptrend channel, and is quickly approaching the support line of 1.3576 which supported it earlier in the week.
The next level below is 1.3440 – a strong line which capped the pair for a long time and now works as resistance. Minor lines below are 1.3334 and 1.3267. A recovery will meet resistance at 1.37, a line which the Euro was battling to conquer, and didn't make it.