The Draghi effect goes on and on. This time, it's not a drag on the euro but rather a driver to the upside. The words of the ECB President already send the world's most popular currency pair over 200 pips to the upside.
The high so far has been 1.1419. On the day after the Brexit vote, EUR/USD reached a high of 1.1425. A break above this level will send the pair to the highest since May 2016, the highest in more than a year.
Further resistance awaits at the round number of 1.15, which is a psychological barrier. Even higher, 1.1620 was the highest level seen last year. The last line worth mentioning is 1.1712, the swing high of 2015.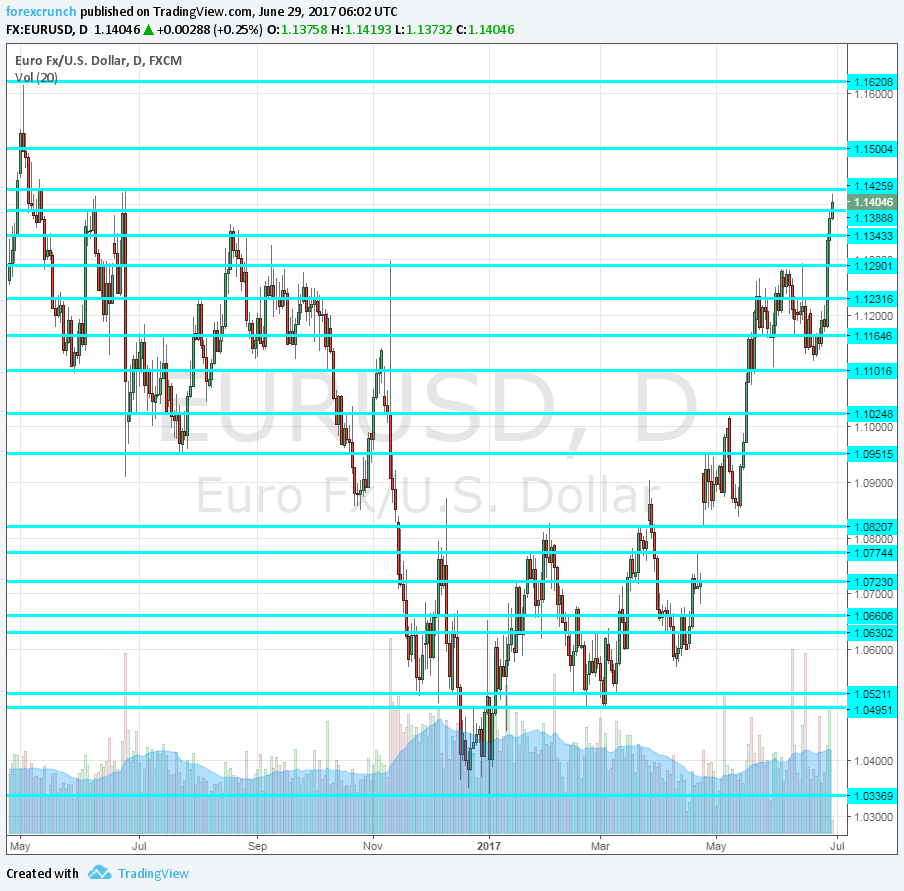 Can EUR/USD continue higher?
EUR/USD took its time to consolidate before taking off in recent days. If the previous pattern is repeated, we will see another period of consolidation before any move, to the upside or to the downside.
Reports from the ECB temporarily sent EUR/USD down. The sources downplayed Draghi's speech and the pair dropped under 1.13. That did not last too long. The flash crash was wiped out quite quickly.
The next big events are inflation releases: Germany and Spain release their numbers today and the figures for the euro-zone are published tomorrow.
More:
Get the 5 most predictable currency pairs