EUR/USD fell over the cliff. After holding on to the significant support line for quite a long time, it fell off. Even the weak Non-Farm Payrolls didn't help. Euro/Dollar fell as low as 1.2910 at the time of writing. The move still continues.
* Post updated 17:40 GMT.
We got some bad figures earlier in the day from Europe. GDP for the third quarter, was revised downwards to 0.3%. It was expected to remain unchanged at 0.4%. Final GDP rarely undergoes a revision in the Euro-zone.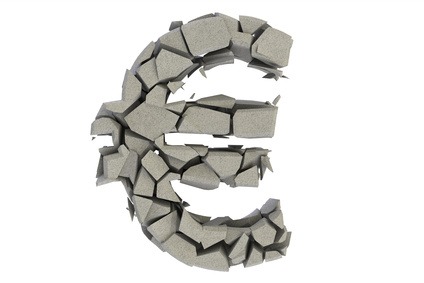 The unemployment rate remained at 10.1%, the high level, but this was expected. German retail sales were a bitter disappointment, with a drop of 2.4%. A rise of 0.6% was expected. Another disappointment from Germany was the industrial production figure – a drop of 0.7% instead of 0.1%.
All this weighed on the Euro, that was trading in a very narrow range, between 1.2970 to 1.3010 during the European morning, and waited for the Non-Farm Payrolls.
But the breakdown came before the all-important American release. The Non-Farm Payrolls was very disappointing, and the dollar fell against almost all currencies. The Euro enjoyed it only temporarily. Other currencies held on to gains.
Gerry Davies reports that there's an option barrier at 1.2950, that was defended only for a short time.
After the storm calmed, EUR/USD resumed its fall and stopped only at the 1.2920 support line. Is this temporary as well? The Euro began the week with a rise towards the 1.3440 line, and all this is gone.