After a few days of erosion, centrist candidate Macron is up 1% to 60% against Le Pen's 40% according to the daily Opinionway poll. This is a safe distance and not another day of deterioration that some had feared.
EUR/USD is stable around 1.0940.
With all the excitement caused by the Draghi drag and with the jump in inflation, it is easy to forget another euro story: the French elections. Daily opinion polls provide a reminder towards the second round on May 7th.
Centrist Emmanuel Macron topped the first round and already began celebrating. However, the polls that showed him easily beating extremist Marine Le Pen have begun showing a worrying trend of erosion. The Opinionway poll published on April 27th showed an 18% margin: 59% to 41%. While this is still sizable, the gap is significantly lower than 28% seen before the first round.
Another poll published by IFOP and Paris Match showed a more stable picture: 60.5% against 39.5% during several days. No new polls are expected on the weekend, but we have a full workweek of polls leading to the final vote.
More: French elections – all the updates in one place
Here is how the inflation induced rally looks on the EUR/USD chart: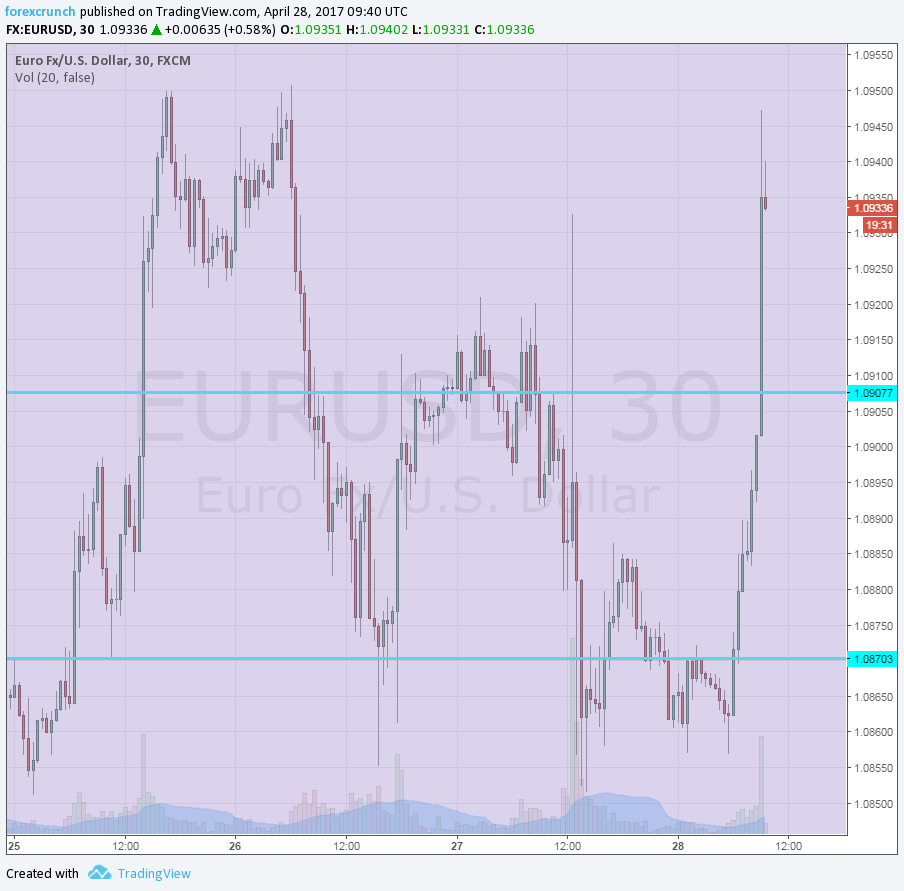 Get the 5 most predictable currency pairs