The pound has been trading sideways, awaiting Brexit and the economic verdict. What's next?
Here is their view, courtesy of eFXnews:
We still see potential for further GBP weakness in the near term as the triggering of Article 50 moves closer.
We target EUR/GBP at 0.87 in 1-3M but stress that the risk is skewed on the upside relative to our forecasts and we expect the cross to continue to trade with large fluctuations.
Indeed, the upcoming presidential election in France is a potential source of EUR weakness but European political uncertainty should weigh only modestly on EUR/GBP ahead of the second Presidential election in France due in May.
We expect EUR/GBP to trade around 0.86 on a 6M-12M horizon, reflecting our expectation of the GBP stabilising somewhat in the slightly longer term on attractive valuation of GBP-denominated assets, given the undervaluation of the UK currency. Any turning point for the British currency would probably have to be driven by reduced uncertainty about the future agreement between the UK and the EU, which could entice foreign investors back to Britain. This could potentially take EUR/GBP down towards its fundamental equilibrium in coming years. Hence, longer term EUR/GBP risks are more balanced, in our view.
For lots more FX trades from major banks, sign up to eFXplus
By signing up to eFXplus via the link above, you are directly supporting Forex Crunch.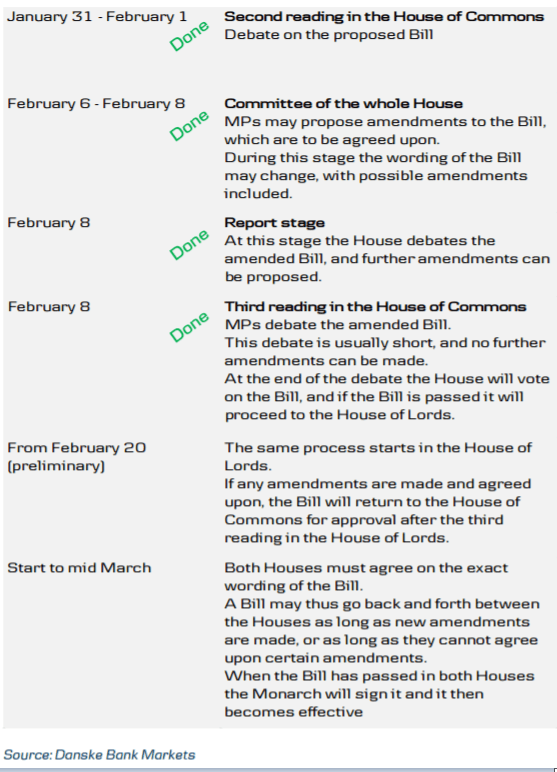 Get the 5 most predictable currency pairs