It has been quite a week in cable trading: after an initial fall, the clearing up of the Conservative Contest sent GBP/USD nearly 500 pips higher. When Theresa May actually entered No. 10, we had a "sell the fact" effect.
And while politics did steal the show, the main event for markets is the decision of the central banks. There is a divide between the conviction of bond markets that see a rate cut and economists which doubt the BOE will move today.
The pound is now leaning towards a no-cut and this implies a big fall if he does indeed cut. Why would Carney and co. not act?
More economic data: the inflation report is expected in August and it will provide the BOE more data. It is a quarterly report. In addition, we may have some more economic indicators.
Updates from the government: Phillip Hammond is the new Chancellor of the Exchequer and he is less than one day in his new job. We know little about his plans and he probably has not made them up yet. What we do know is that he meets with Carney before the decision. Will Hammond influence Carney to wait? That is a speculation.
A rate cut will not help: an interest rate of 0.5% is already low and a cut will not really boost lending. The problem is demand.
Inflation can rise too much: the fall in the exchange rate already serves to raise prices and as stimulus for exporters. Cutting rates could push the pound lower and accelerate inflation.
But there are reasons to cut rates or add QE:
Sending a signal that the BOE is here to help. This would be positive for markets now and will leave options open for the August 4th meeting.
A marginal help from the lower lending rates: one can argue that there is some help.
Another small help to exporters: a weaker pound can help exporters on the margins.
The actual impact is minimal and it is more about sending a message. What message will we hear from Carney?
At the moment, GBP/USD is back up to 1.3240 after already recovering to 1.3275. It seems that the market is pricing out a hike.
This means that GBP/USD is likely to fall hard if we do get a cut and will rise just a bit if we don't have a cut.
More:
Resistance awaits at 1.3335 and 1.3480 in case of a no cut. In case of a cut, we can expect a move to 1.3120, followed by 1.30 and 1.2850. Here is the chart: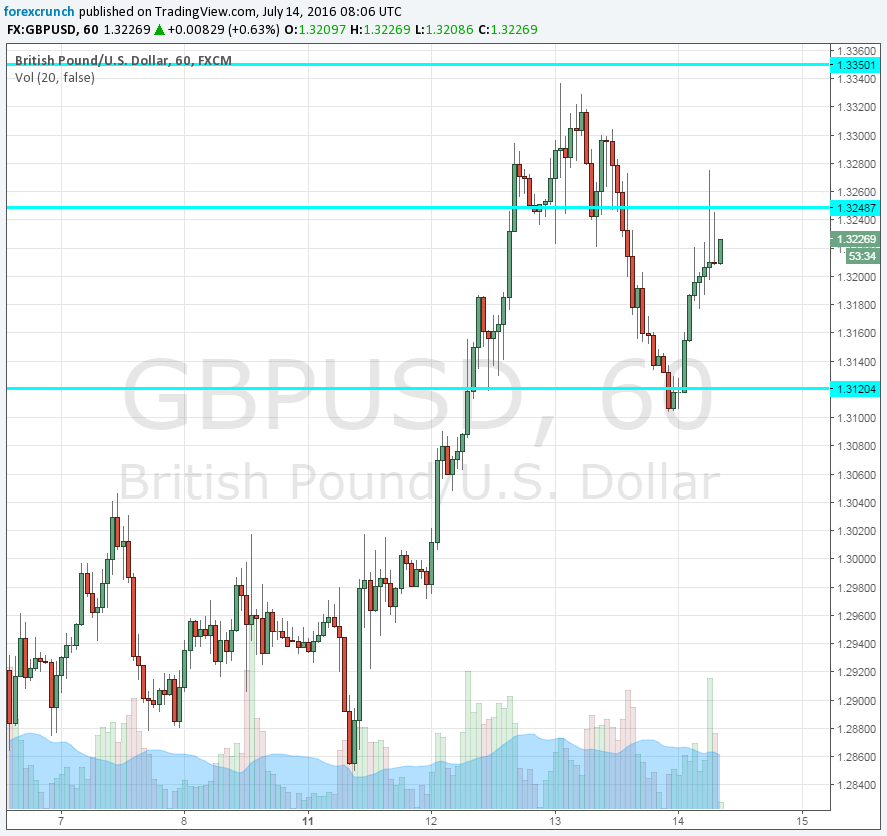 Get the 5 most predictable currency pairs