Generally stronger numbers from the IFO survey: the headline business climate reached 117.6 and the Current Assessment advanced to 127.7, both better than expected. However, the business expectations slipped to 108.4, slightly below predictions.
EUR/USD is now stabilizing around 1.24, halting its previous slide.Here is how it looks on the 30-minute chart: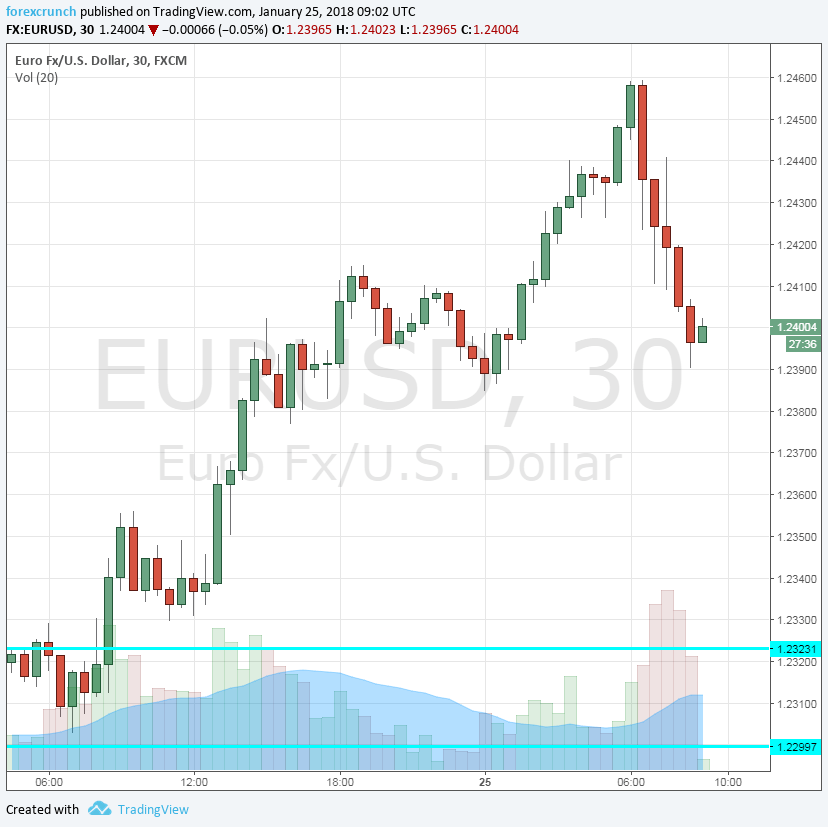 Germany's No. 1 Think-Tank, IFO, was expected to report a minor slide in its survey of businesses in the continent's largest economy. The headline Business Climate number  was expected to drop from 117.2 to 117.1 points in January. Business Expectations carried expectations for a slide from 109.5 to 109.4 and the Current Assessment was predicted to remain unchanged at 125.4.
EUR/USD was trading just around 1.24 ahead of the publication. The greenback made a comeback of sorts. The US dollar tumbled down yesterday and is correcting today amid comments from senior officials. However, this may be a "dead cat bounce".
The big event today is clearly the ECB decision.  ECB Preview: A buy opportunity on Draghi trying to down the euro?