A big disappointment  from the last and most important UK PMI: Services dropped to 56.5 points in May instead of remaining around 59 points. While this score still reflects strong growth, perhaps the sector is not an engine of growth anymore: it cannot serve as a locomotive.
GBP/USD is falling below 1.53. The pair was trading around  1.5360 towards the publication and it is now falling sharply to 1.5270 – around 90 pips lower.
Among the details, we have a slide of new orders from 59 to 57.4 points. The services sector is the largest in the UK.
Earlier this week,  manufacturing PMI fell short of predictions by ticking up only to 52 points, below 52.7 expected. On the other hand, construction PMI jumped to 55.9 points, above expectations.
The previous two balanced each other and did not offer big surprises. However, the services sector is the most important one and the drop of 3 points from 59.5 to 56.5 is quite telling.
Purchasing managers' indicators are considered important forward looking indicators.
More: GBP USD weekly forecast
Here is how it looks on the 30 minute chart. This is quite a big crash.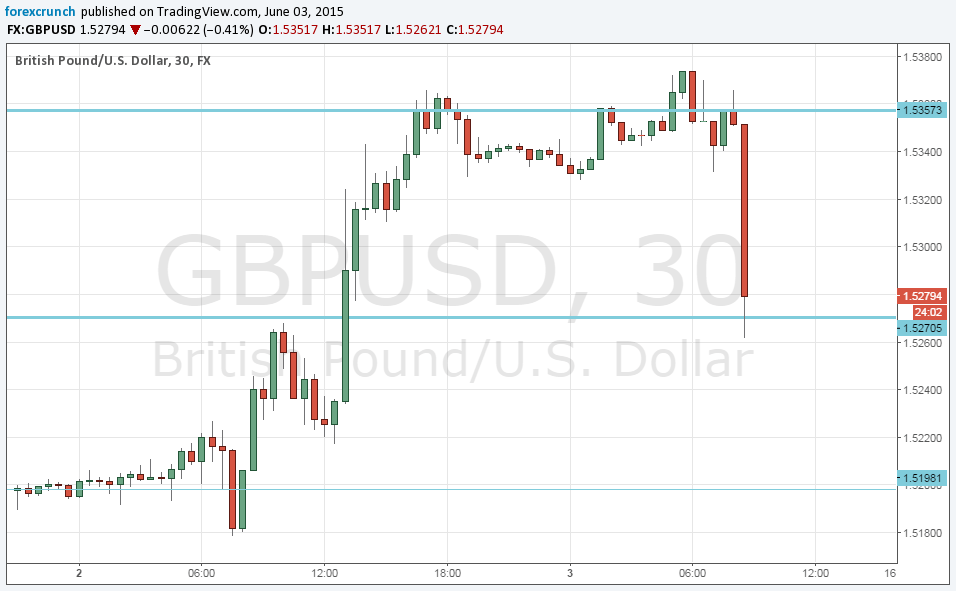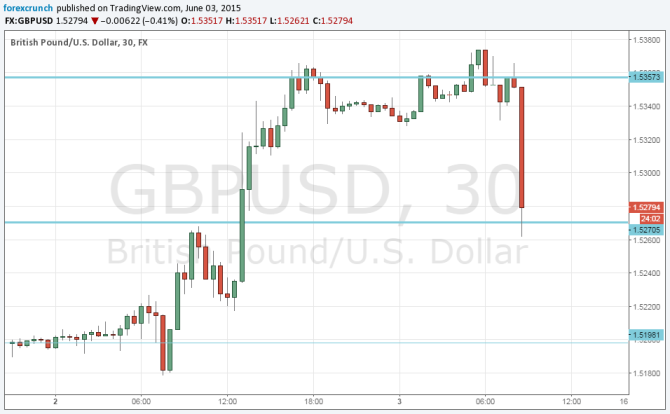 In our latest podcast, we discuss commodity currencies, oil hedging and preview next week's events.
Subscribe to Market Movers on iTunes