US CPI and core CPI rose only 0.1% m/m, below expectations. Year over year, it's up 1.7% on both indices, within expectations on the core but a miss on headline inflation.
The US dollar sells off instantly. It seems that markets were geared for the bad news.
Here is the EUR/USD chart: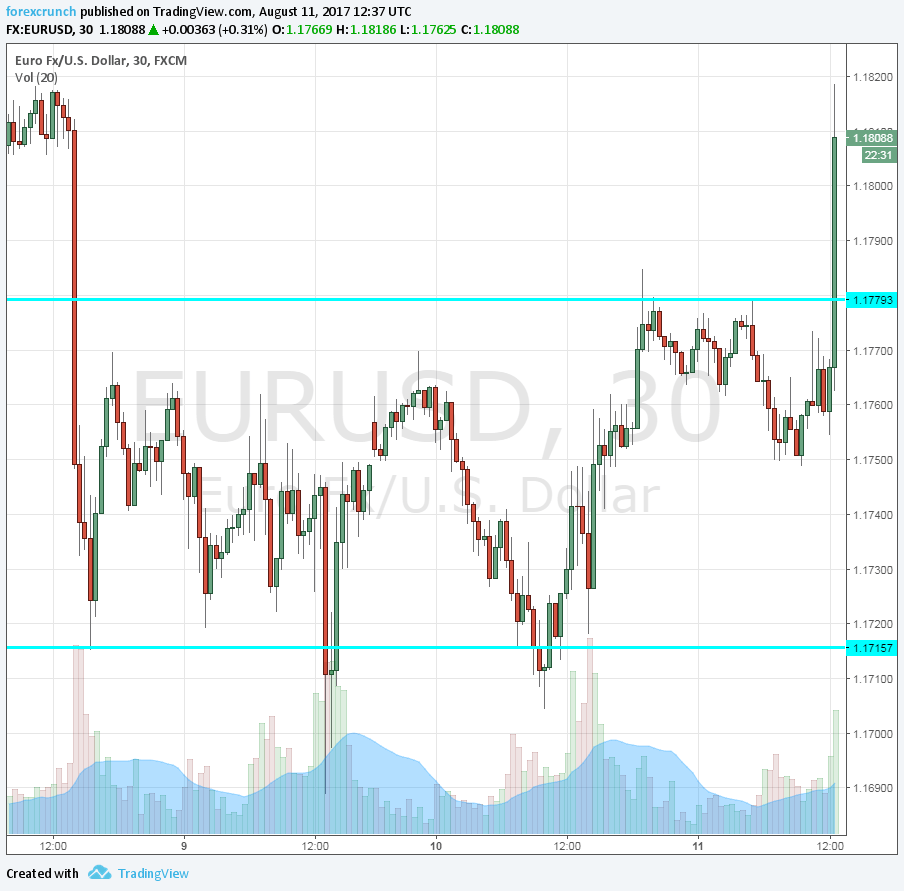 US inflation background
The US was expected to report rises in prices after a disappointment in June. Headline CPI was projected to rise by 0.2% m/m after remaining flat last month (before revisions). Core CPI was predicted to advance by 0.2% as well, after 0.1% in June.
Year over year, headline CPI was forecast to advance from 1.6% to 1.8%. Core CPI, perhaps the most important figure, was estimated to remain unchanged at 1.7%.
The Fed focuses on the Core PCE rather than the Core CPI, but the figures track each other and the CPI comes out before the PCE.
The US dollar retreated from the highs after yesterday's PPI figures. The disappointment on producer prices ended the greenback comeback that was fueled by jobs figures. Both the NFP and the JOLTs reported boosted the dollar until the PPI came along.
North Korean distractions
Markets are also focused on North Korea. Tension is higher once again after Trump said that the US is "locked and loaded". This is an escalation in the war of words. The President earlier said that North Korea will be met with fire and fury and later said these words were "not tough enough".
The rogue regime led by dictator Kim Jung-un has also moved up its rhetoric, talking about attacking Guam among other threats.
All in all, it seems that both leaders need each other. Keeping the attention away from other issues serves both of them. A full-scale war doesn't.