Investments are looking good in the US in September, the last month of the third quarter. HEadline durable goods orders are up 2.2%, more than double the early expectations. Core orders are up 0.7%, also above 0.5% predicted. In addition, the figure for September was revised to the upside: 0.7% instead of 0.5% originally published.
The "core-core" figure that excludes defense and air spending came out at 1.3%, much better than 0.3% expected and with an upwards revision worth 0.2%. All in all, all the figures are positive and it seems that the hurricanes did not have any material effect.
The US dollar is slightly higher, rising a few pips across the board.
The better-than-expected will feed into the GDP report published on Friday. It could raise expectations beyond 2.7% that is currently on the cards.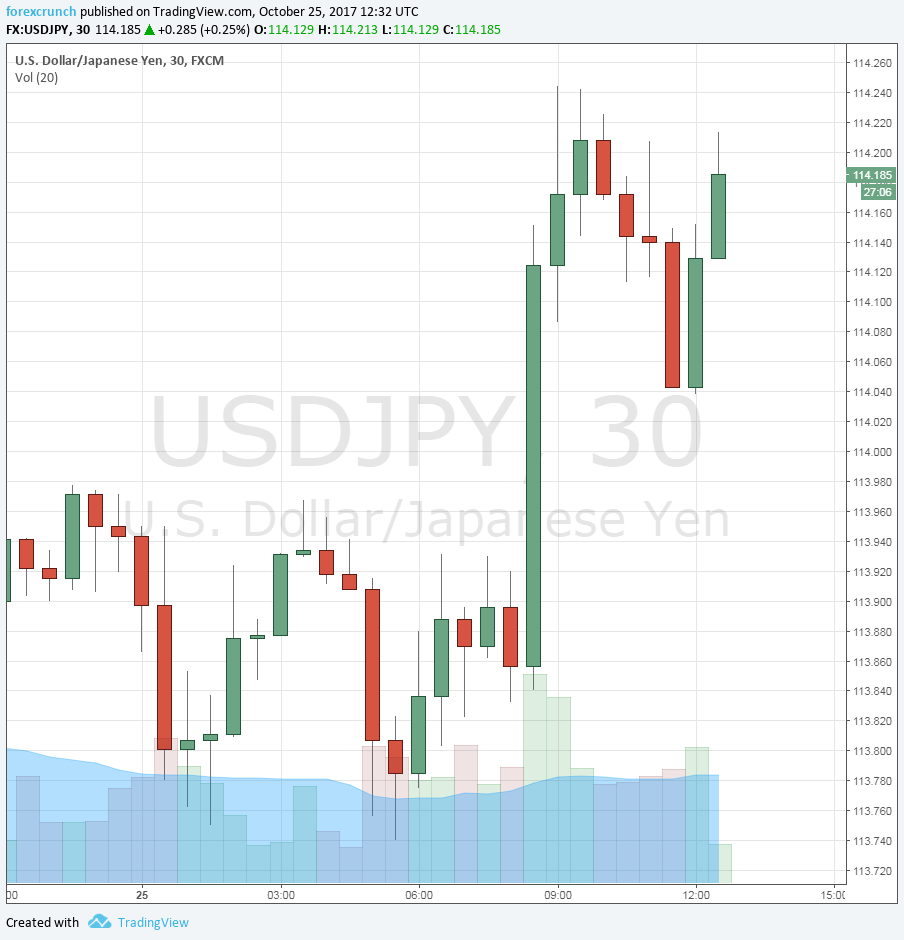 US durable goods orders were expected to rise by 1% in September after 2% in August (before revisions). Core orders were predicted to advance by 0.5%, exactly as in the previous month.
The US dollar was quite mixed ahead of the publication. The greenback gained against the yen and also countered commodity currencies, especially the Aussie which suffered a poor inflation report.
On the other hand, it lost ground against the euro ahead of the ECB decision and also to the pound due to an upbeat GDP report from Britain.