The Canadian economy grew by 0.3% in March, better than 0.2% that was expected. But the deficit in the current account was three times the early estimations. USD/CAD bounces off support and rises.
In February, the Canadian economy squeezed by 0.1% (revised from -0.2% initially reported) – the first contraction in 5 months. This disappointed weighed on the loonie. All in all, the first quarter of 2011 is a quarter of slower growth than beforehand. The Canadian economy feels the slowdown from the US.
Current Account came out worse than expected – a deficit of 8.9 billion, much worse than 2.9 billion that was expected. Last month saw a deficit of 10.3 billion (better than -11 billion that was first reported).
USD/CAD is now at 0.9770, up from 0.9752 before the release. The 0.9752 support line worked like a charm.
Before the release, USD/CAD traded just above the 0.9750 support line. It made a slide to these levels from around 0.9785 earlier. Lower support is found at 0.9667 followed by 0.96. Resistance is at 0.9816 and then 0.9930.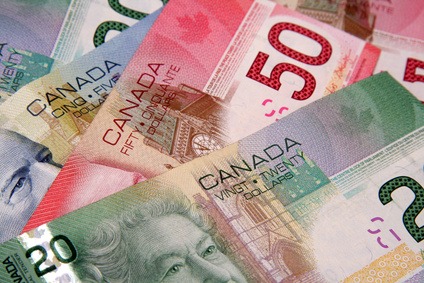 For more levels and events, see the Canadian dollar forecast.
We also have a rate decision coming up as well as other events. Oil, which Canada exports, is stable at around $100 a barrel. Note that the US and the UK are on a bank holiday today, making trading volume more thin.