What makes a forex trader profitable? Looking at a wide array of real data, four patterns are found. Timing is critical. The best time to trade is not necessarily what you thought it would be, and it certainly depends on the trading style. It also depends on the currency you're trading with: profitability is higher with certain currencies at certain times of the day, but the same currencies yield losing trades at different times.
There is more to profitability than timing. Here are 4 patterns related to forex profitability. These are all based on hard facts accumulated by FXCM for its US clients.
FXCM is a large US forex broker with significant global operations, so the data here is significant.
Forex Traders with FXCM were right on their trades more than 50% of the time.  Anyone would say that is a great statistic.  Does that mean they were profitable on their account? No, traders lose more money on losing trades than they win on winning traders.  A simple fix to that is traders should be using stops and limits to enforce a risk/reward ratio of 1:1 or higher.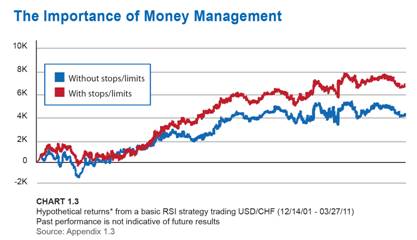 Most forex traders are range traders – that means that they don't wait for a breakout. The more success in range trading was done during Asian trading hours, when movements are are more limited to ranges. It's important to remember that the opening session of the week is more volatile than all the rest that follow.

The third most common mistake traders made is trading with too much leverage. Traders should take their account equity and multiple it by the effective leverage target and they will know their maximum account exposure before entering a trade. High volatility + high leverage are usually a recipe for wiping out the account.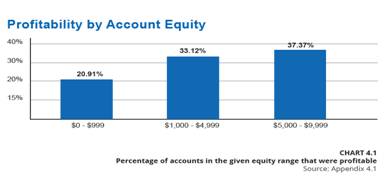 European and North American Trading Hours tend to have the most volatility.  We've seen that trading on trade breakouts tend to be more successful trades during that time. If you're stalking on breakouts, then these volatile sessions (and especially the overlap) are the best times for you.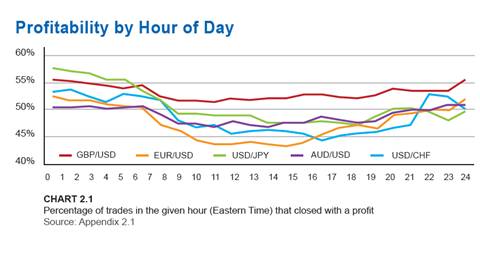 Further Reading:  Top 5 Characteristics of a Successful Forex Trader
Full disclosure: FXCM is an advertiser on Forex Crunch.