EUR/USD is making a small recovery within a lower range, after it began facing the bitter reality of the debt crisis. Will it break lower or complete the comeback? Here's a quick update on technicals, fundamentals and community trends.
EUR/USD Technicals
Asian session:  Rather calm session after falling beforehand.
Current range – 1.3860 – 1.3950.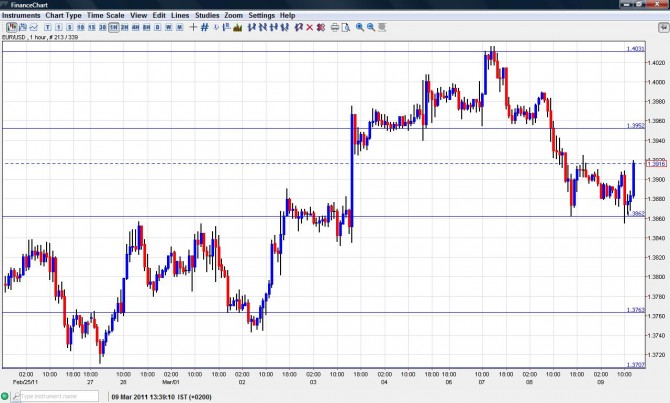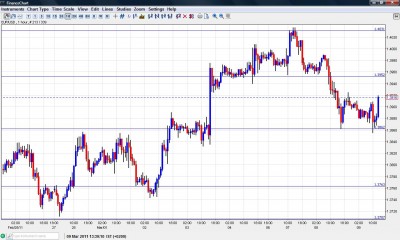 Further levels in both directions: Below 1.3860, 1.3760, 1.37, 1.3610, 1.35, 1.3440, 1.3334, 1.3267, 1.3180, 1.3080, 1.2970.
Above:  1.3950, 1.4030, 1.4160, 1.4282, 1.44
While the round number of 1.40 is eyed by many, real resistance is only at 1.4030.
Key support is at 1.3860, which was the previous peak of 2011. It now worked as a bounce line and stopped the fall of EUR/USD.
Euro/Dollar in narrow range under resistance – click on the graph to enlarge.
EUR/USD Fundamentals –
11:00 German Industrial Production. Exp. +1.8%. Actual +1.8%.
18:30 US Treasury Secretary Timothy Geithner talks.
21:00 ECB member Axel Weber talks.
* All times are GMT.
For more events later in the week, see the  EUR/USD forecast
EUR/USD Sentiment
Currensee Community: 64% are long , 36% are short. These are 1565 open positions in real accounts trading this pair at the moment.