Euro-zone headline CPI inflation came out stronger than expected: it remained steady at 0.8%. It was expected to remain unchanged at an annual level of 0.7% in February, in the initial release of CPI. Core inflation rose to 1% after it stood at 0.8% in January. Inflation releases from various countries pointed to a lower figure than 0.7% in the headline number. The publication is critical for the ECB rate decision next week. Will Mario Draghi set a negative deposit rate? Probably not.
EUR/USD was making a move higher from 1.37 to 1.3730 towards the publication and now rises across the double top of 1.3773 and aims towards 1.38.
Analysis:  Euro-zone inflation: a look to February 2013 can explain the surprise
EUR/USD is at the highest levels since December 31st – a two month high. It is also attempting to recapture the broken uptrend support line.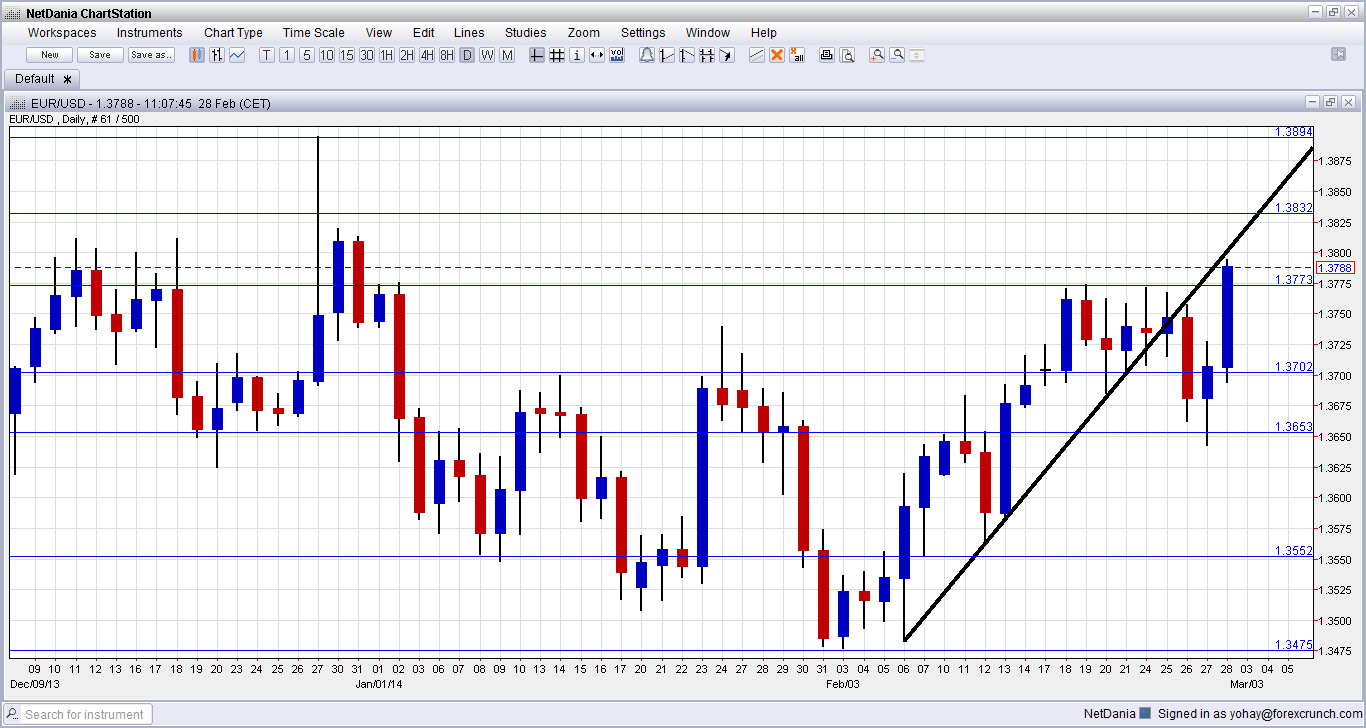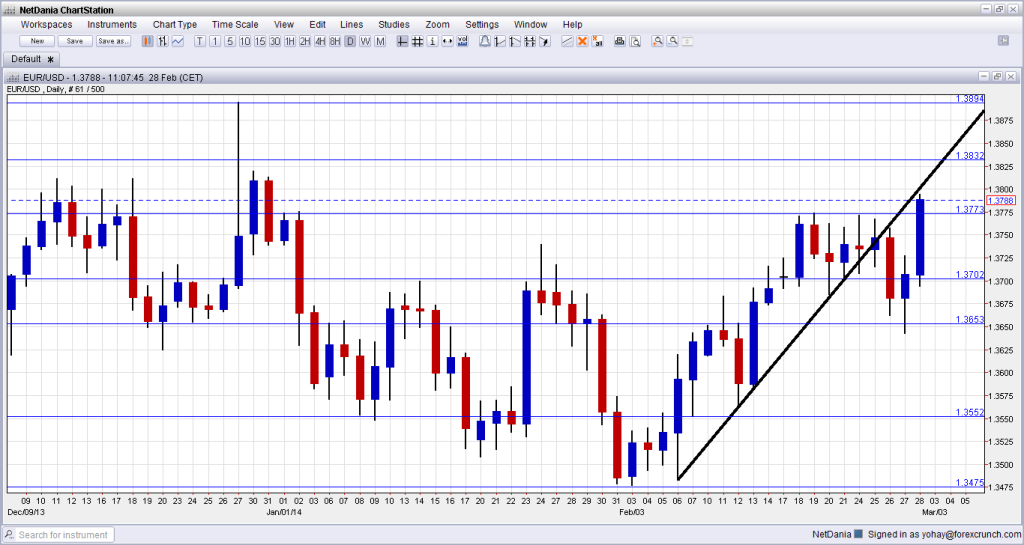 More:  EUR/USD Feb. 28 – Breaks to 2 month high above 1.38 on strong inflation numbers
Germany reported a 1% year over year inflation rate according to the HICP, and this was certainly below expectations. Also Spanish CPI fell short. Italy and France are in a stagnation of prices. Italy releases its CPI numbers at the same time, and a rise of 0.5% was expected after 0.2% last time but it actually dropped by 0.1%.
In addition, the euro-zone released the unemployment rate for January, which was expected to remain unchanged at 12%. It came out at 12% as predicted.
Earlier, Germany surprised with a big rise of 2.5% in retail sales. On the other hand, report about a Russian invasion to the Ukraine weighed on the euro.
Support is at 1.3650 and resistance at 1.3773. For more levels, events and analysis, see the euro USD forecast.