The news on an upcoming deal in Washington is certainly boosting the dollar. Senate leaders have reportedly reached a deal, and a speedy process to approve it is awaited.
On this background, EUR/USD has dipped below the double support line: the uptrend support that was a clear separator since June, and the lows the pair reached last week. So far, the break isn't confirmed. Will the break be confirmed after US politicians confirm the deal? Here is how it looks on the chart: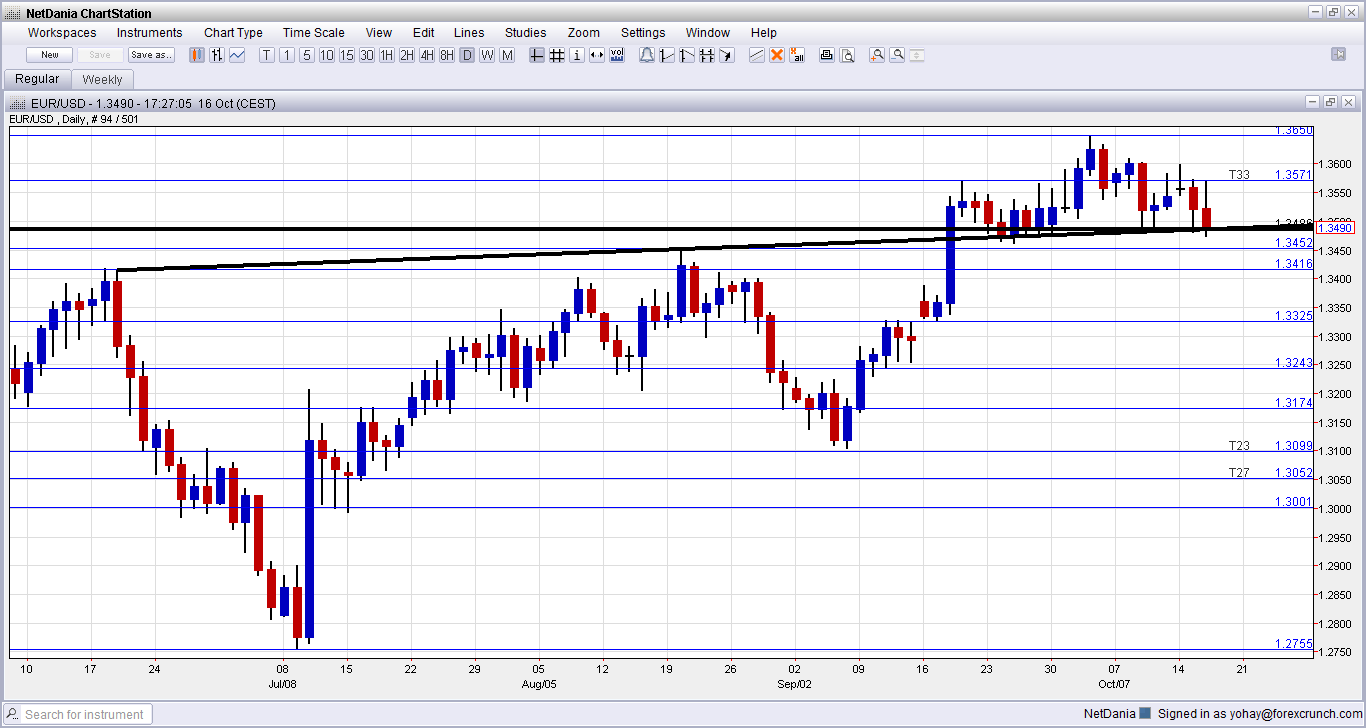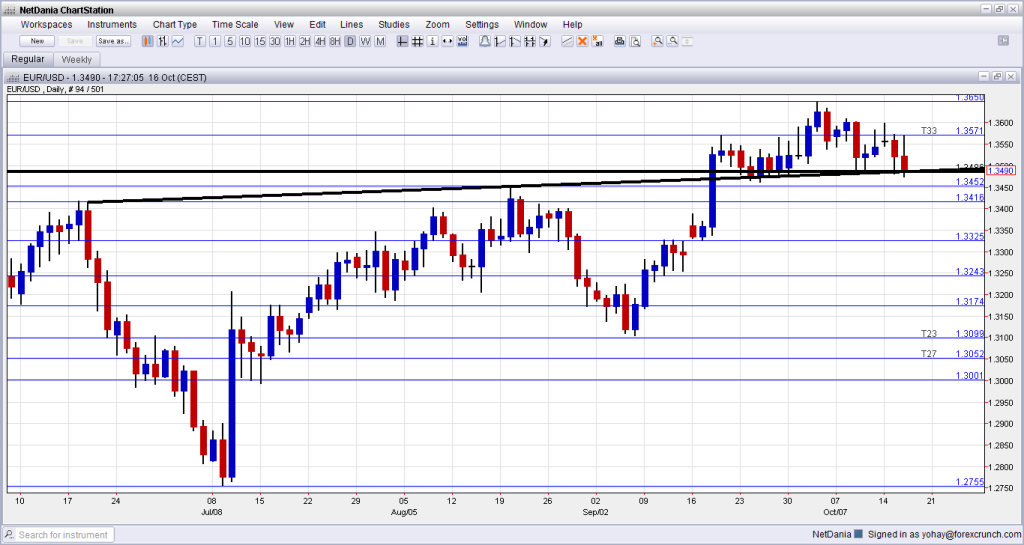 Further support is at 1.3450 and 1.3416. Resistance is at 1.3570, a line that the pair encountered earlier in the day.
In Europe, inflation was confirmed at low levels and this also weighs on the single currency.
This all began as EUR/USD struggled to advance from consolidation.
As aforementioned, without a fully confirmed deal, the pair will find it hard to dig deeper. The deadline for the debt ceiling is October 17th. A deal is expected to reopen the government and delay the debt ceiling until February 7th.