New Zealand's reported disappointing employment figures for Q2 2012: employment dropped by 0.1%, when a gain of 0.3% was expected. Q1 saw a nice rise of 0.4%. And, the unemployment rate rose from 6.7% to 6.8%, much worse than a drop to 6.5% that was expected.  
NZD/USD reacted with an initial fall towards support but recovered later. The weak data could take its toll later on.
The drop in the unemployment rate comes despite a a drop in the participation rate, from 68.7% to 68.4%. The only good news is that full time unemployment rose by 0.8%, while part time unemployment fell by 3.4%.
The country publishes employment figures only once per quarter, making every release very important.
NZD/USD Falls and Recovers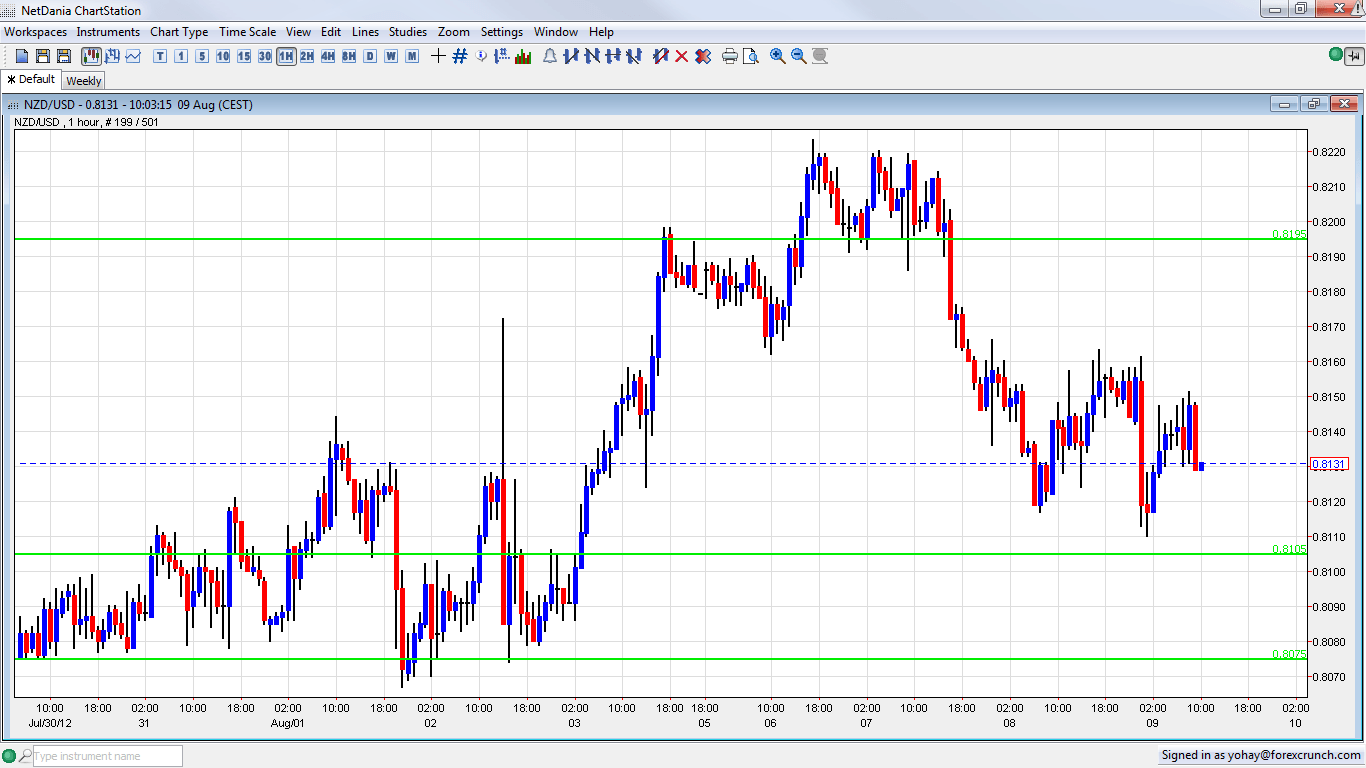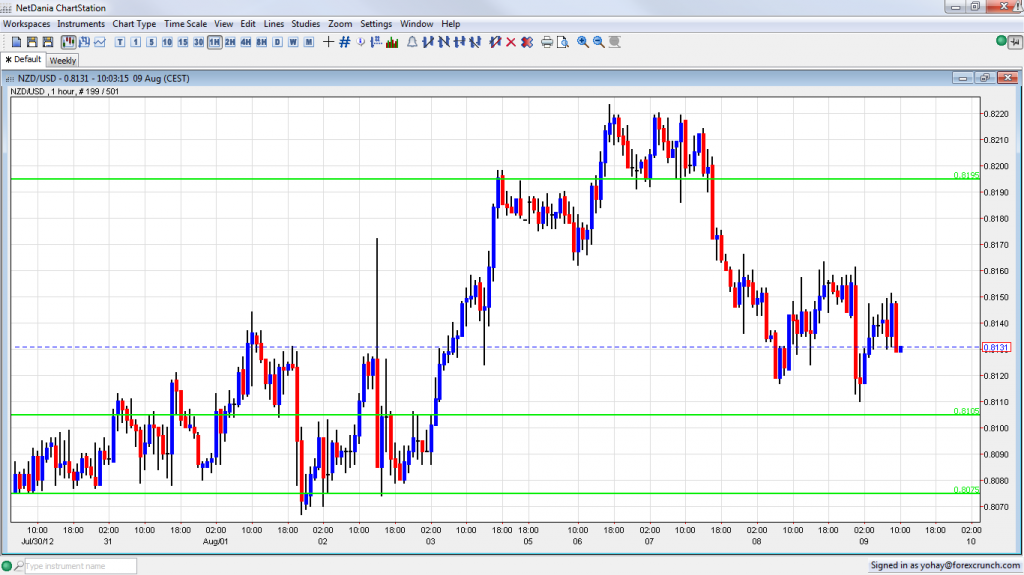 The publication sent NZD/USD from 0.8160 to 0.8110, just above the 0.8105 support line. At the time of writing it is back to 0.8130. Earlier in the week, the pair already crossed the 0.8195 line and topped at 0.8222.
The kiwi, like the Aussie, enjoyed strong momentum in recent months. Is the kiwi losing momentum?
Australian employment figures for July exceeded expectations, but weren't amazing.