Carefully choosing a forex broker isn't an easy task. There are lots of brokers out there and each one has a well designed sign up page with "exciting" features.
Assuming you took the advice in the previous chapter and decided to trade only with a registered broker, the options are still wide.  So what should you take into account before opening an account?
Execution.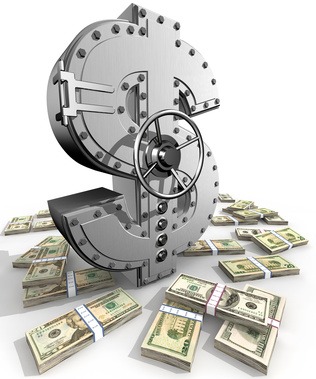 What does it mean: this means that when you see a quote on your screen and hit the trade button, the order will be executed as is. Sounds simple, doesn't it? Well, it should be simple, but with some brokers, this isn't always the case. With unregulated brokers, you can find yourself buying at a higher price than seen on the screen, or selling lower. This isn't too common, but not unheard of.
The more common case is an error message saying that your trade could not be realized: "Please try again". When you try again, the price may have moved against you, or you may get the same error message again and again.
This is relevant also with orders: they aren't executed when the market reached your stop loss or take profit point. That's bad, but there's worse: catching your stop loss point when the market was far away from you.
The broker isn't always to blame, but there are better and worse.
No broker has perfect execution. Even the best ones with the best access to liquidity providers can miss orders. This is usually due to extreme market conditions, such as when US Non-Farm Payrolls are released, or when there's another breaking event. Don't run blaming the broker.
Market conditions can be extreme, but they are extreme for all brokers at the same time. So, some are better than others, and differences can be significant.
Some brokers publish their execution statistics, and make comparison easy. In the US, brokers are required to publish the profitability of their clients on a quarterly basis, but aren't required to publish the execution rates. Hopefully this will become the norm or the regulation.
For those who don't publish their numbers, you can just ask them. Remember, you are the client and you deserve to have this important piece of information before putting your trust and your money with the broker.
If the broker is reluctant to share the data, ask around. Note that some forex broker reviews are biased and are not real. It's also important to note that some of the participants in various websites aren't always disclosing their relationship: it can be a rave review about their own company or throwing mud at a competitor. So, take these words with a grain of salt.
If you can find a trustworthy person who is a current client of the broker you are wondering about, that's the best evidence that you can get.
In the next chapter, we'll discuss another important matter that makes a difference – not necessarily what you think.
This is the fifth chapter of 9-chapter series about trading forex responsibly. This guide touches the key points of trading forex more responsibly and provides many practical tips that only help avoiding the pitfalls but also provide tools for balanced, successful and sustainable trading.
The whole series is available as an eBook which you can download by joining the newsletter at the bottom of each article on the site.  
All the chapters in the series: