Some currency pairs tend to follow patterns in a much more readable way. With the best ones, patterns can be easily seen with the naked eye, before placing the first line on the chart. It is important to be aware of this before looking for a trade.
With more predictable currency pairs, clear support and resistance lines will be respected in a better manner. This means that when the pair approaches the line, its movement will slow down. Does it lack the momentum to break? This line will serve as a bouncing spot, and the price will return towards the middle of the range.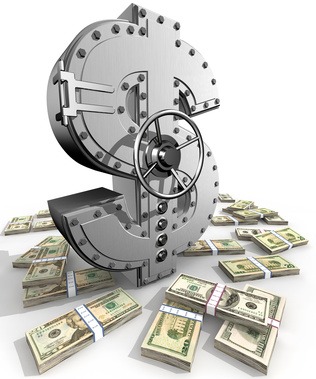 And when the pair has enough momentum to make the break, it will leave the line behind and eventually settle in a new range, higher or lower. The same applies for uptrend or downtrend channels.
The less predictable pairs are just a mess. Some are very choppy. Your system may work with range trading, but these pairs just chop their way out of range for false and unpredictable breakouts.
Some currency pairs will work with your system in a better manner. Some will not. If no pair matches your system, then it is time to say goodbye to your system. But if it does work with some pairs, they will most probably be the more predictable ones with any system.
Which pairs are more predictable?
A general rule is that the currency pairs with more trading volume tend to be more predictable. So, exotic currencies or weird crosses may not fit into this definition.
But this is definitely not a strict rule, and it currently doesn't apply for the most popular pair: ongoing debt crisis in Europe makes EUR/USD a less predictable pair despite its huge volume.
In addition, trading patterns aren't there forever. Fundamentals have a great effect on the patterns on the charts and change all the time.
On Forex Crunch, a list of the Top 5 predictable pairs is published on a quarterly basis. Here is the latest for Q4 2011.
While I fully stand behind this list, the pairs listed there will not necessarily work for you. Take it as a general guidance.
You should examine the charts on your own to see what catches your eye. That's a first.
Then, check out which pairs really play well with your system.
And last, don't forget to retest it over time.
As aforementioned, patterns change all the time. Scheduling a retest of currency pairs once a quarter will help you avoid the situation where you are losing trades. Perhaps your system is great, but it is time to move to another pair.
This is the ninth and last chapter of 9-chapter series about trading forex responsibly. This guide touches the key points of trading forex more responsibly and provides many practical tips that only help avoiding the pitfalls but also provide tools for balanced, successful and sustainable trading.
The whole series is available as an eBook which you can download by joining the newsletter at the bottom of each article on the site.  
—————
That's it!
The series is over and the year is almost over. I hope you've enjoyed the series and I wish you happy holidays. Additional resources are below.
—————
General Articles
Recommended Sites:
TradingNrg – For all you need to know about gold, oil and other commodities.
BO Crunch – All you need to know about trading binary options.
All the chapters in the series: