You've probably heard the expression: "Make the trend your friend". For many, this basic idea has already been forgotten and regarded as yet another cliché. Nevertheless, it is still very relevant.
If your system involves looking at 1 hour charts, check out the 4 hours charts and the daily charts to get the bigger picture. What is the general direction of your currency pair?
Are the larger scoped charts headed lower when you place a long position? Maybe it is time to rethink your position.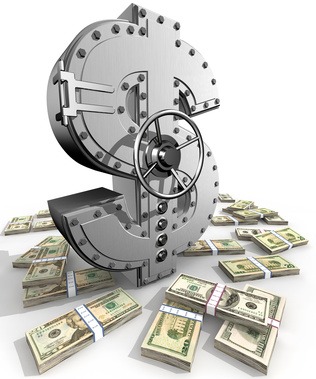 Sure, you can money on corrections. If the pair approached a resistance line and the general direction is up, you may short the pair when it approaches the line and profit off the bounce. But let's remember two things:
This could be the break: Perhaps the pair has enough momentum to cross the line this time. If the general direction is higher, you don't want to be the contrarian in this case, as your trade will lose.
Corrections are smaller: Breakouts are usually stronger than corrections. Many traders use Fibonacci lines to measure the potential of the correction. Using this theory, a correction is 38.2%, 50% or 61.2% of the move while a breakout has a larger potential of covering 100% of the previous range, according to the same theories.
Of course, breakouts can be false, and may not yield the desired results. There are ways to cope with false breakouts, and in many cases, the preliminary false breakout is a preparation for the big move. The wider trend longer term trend has a better chance of being the winning one.
Trying to outsmart the markets sounds bold and can make a great impression on your friends, but you won't be running to boast your victories to your friends if this strategy turns out to be a losing one.
Sideways
When the currency pair of choice trades sideways, there is no trend in theory and both directions can work. Also in this case, it is important to have another look and try to identify if any direction, up or down is emerging.
Has the pair recently been trading in an uptrend or downtrend channel within the current range? What is the news about the currencies in question? In some cases, a potential direction can emerge for the pair and you could be aware of this and take advantage of this.
Flat ranges aren't forever. The pair will eventually break out, and making a deeper analysis can help you find the right direction.
This is the second chapter of 9-chapter series about trading forex responsibly. This guide touches the key points of trading forex more responsibly and provides many practical tips that only help avoiding the pitfalls but also provide tools for balanced, successful and sustainable trading.
The whole series is available as an eBook which you can download by joining the newsletter at the bottom of each article on the site.  
All the chapters in the series: